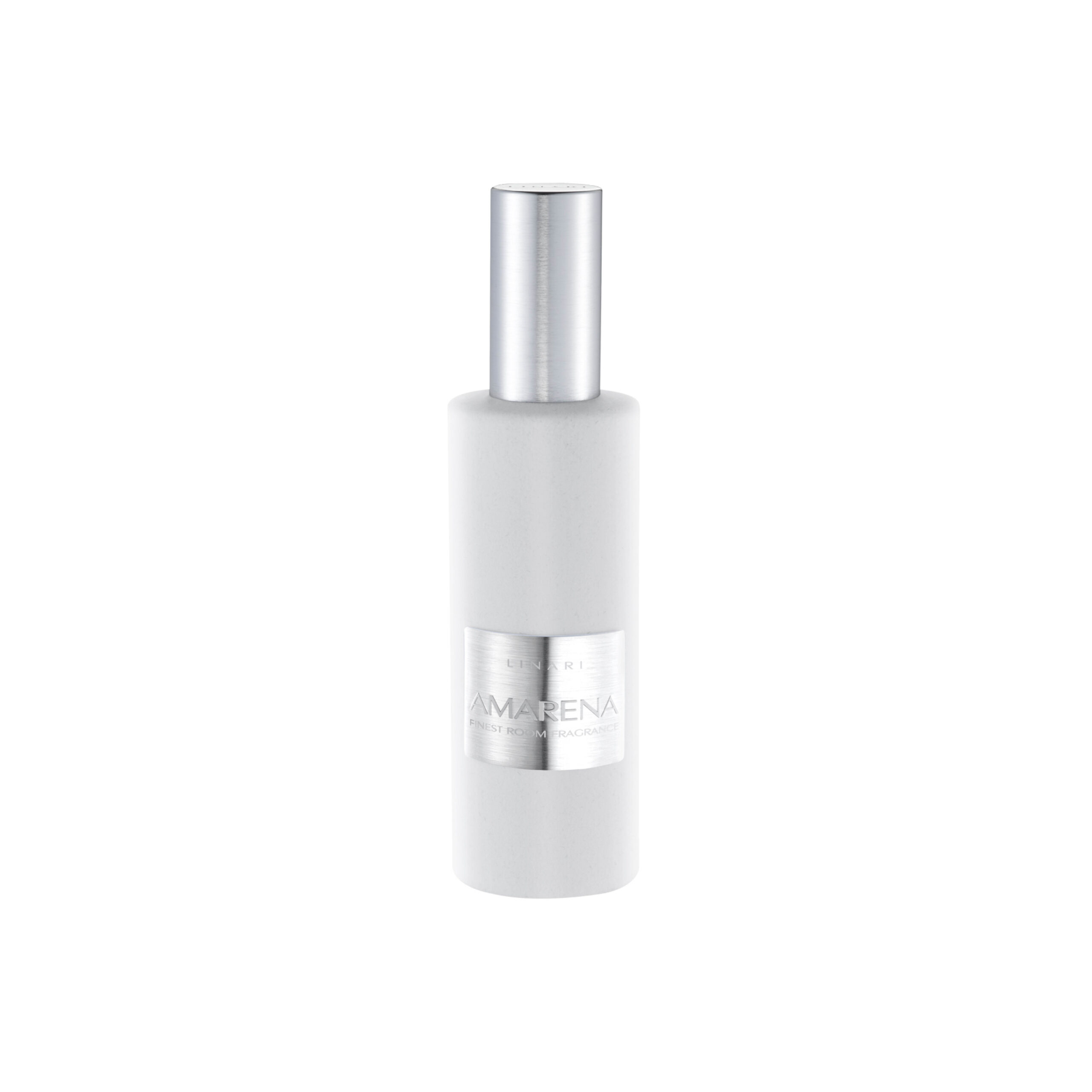 Laos
Amarena room spray / 100ml
€51.50
Affection and Transiency.
Delicate cherry blossoms are accompanied by aspects of fruity accents of fresh grapefruit, red apple, aromatic plum and juicy pinaple. The heart note vernally flatters with a white-floral bouquet of lily of the valley, orange blossom and jasmine. The woody base note of cedar and sandalwood is perfectly rounded off by a faultless combination of vanilla, almond, ambra and musky accords.
Laos
Inspired by the unique Japanese tradition of the cherry blossom celebration, LINARI created the room fragrance AMARENA in stringent cooperation with Japanese scent experts and European perfumers. The creation exquisitely reflects the ease and purity of the cherry blossom and echo's the arrival of springtime.
AMARENA is characterised by its beauty, the tactile qualities of the velvet and its uniqueness in the home fragrance market with the finest snow white coloured velvet under proprietary development. Predominantly used as a home fabric, the velvet symbolises the marriage of home and fragrance in the most pure and sensuous way. The result is a perfectly designed object as well as an elite home fragrance. The exclusively brushed aluminium surface of the aluminium lid and luxurious label stands in contrast with the velvety surface of the Italian glass bottle.