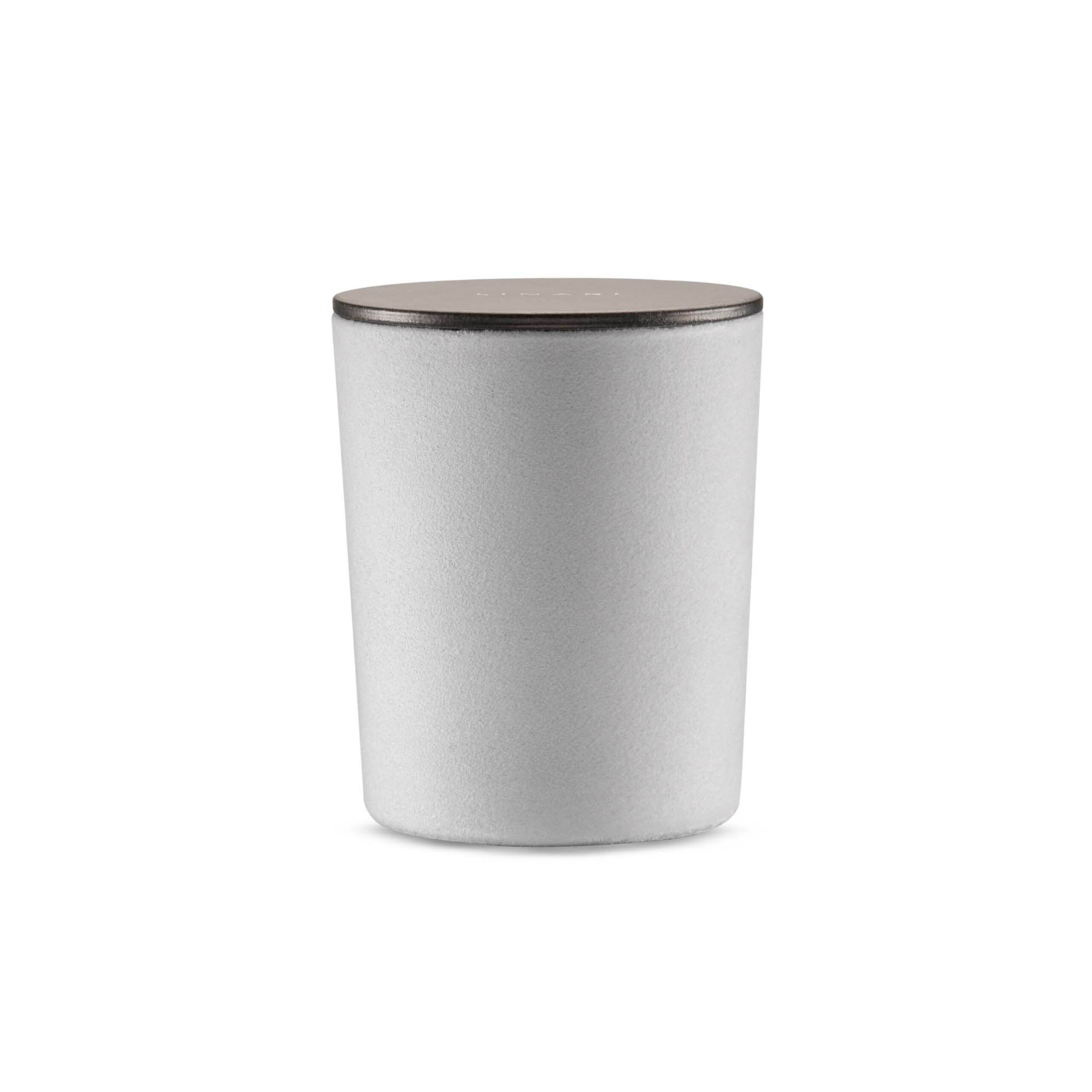 Laos
Puro scented candle
€59.50
190 g
Intimacy and Inspiration.
The fast and finely evolving note of supreme Madagascan vanilla joins a stimulating green accord, fruity tangerine, fresh bergamot and the spicy notes of finest lavender. The floral heart note surprises with rose and lily of the valley, entwined with accents of anise and a delicious aroma of fig. Woody notes of sensual santal and cedar merge with white musk and amber, resulting in a woody-leathery base note bound by fine accords of Indonesian patchouli and cinnamon.
Laos
PURO is characterised by its beauty, the tactile qualities of the velvet and its uniqueness in the home fragrance market with the finest glacier grey coloured velvet under proprietary development. Predominantly used as a home fabric, the velvet symbolises the marriage of home and fragrance in the most pure and sensuous way. The result is a perfectly designed object as well as an elite home fragrance. The exclusive, magic black lid stands in contrast with the velvety surface of the glass. The delicately scented candle from LINARI is hand poured by one of the most famous candle producers. High quality wax has been created to allow an almost immediate fragrance diffusion as soon as the wax is warmed up. A unique product innovation is the patented MaxEssence® scenting system. It is a specially designed liquid fragrance of high performance that achieves a high efficient cold fragrance throw as well as a surprisingly intensive hot throw.
Estimated burning time up to 45 hours.