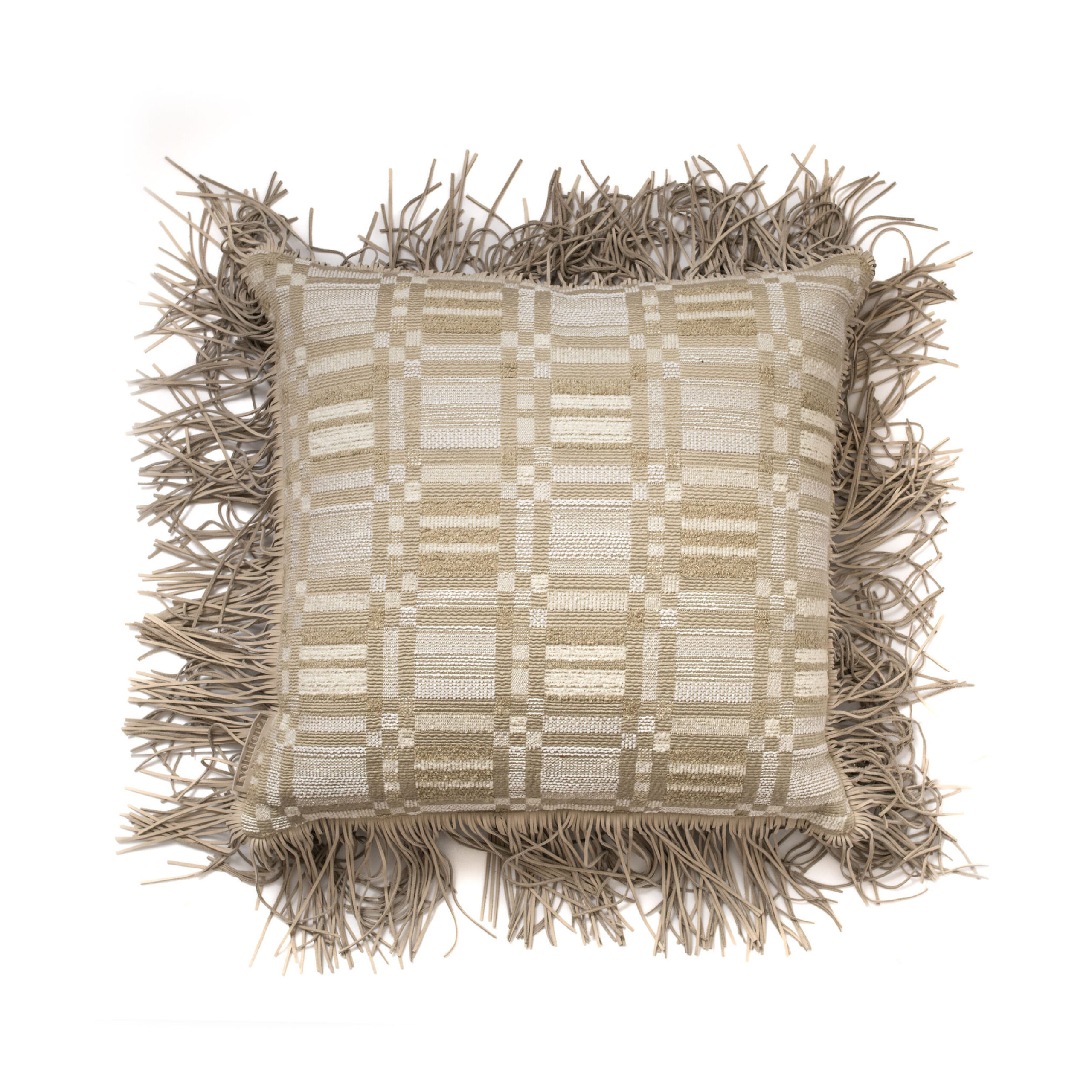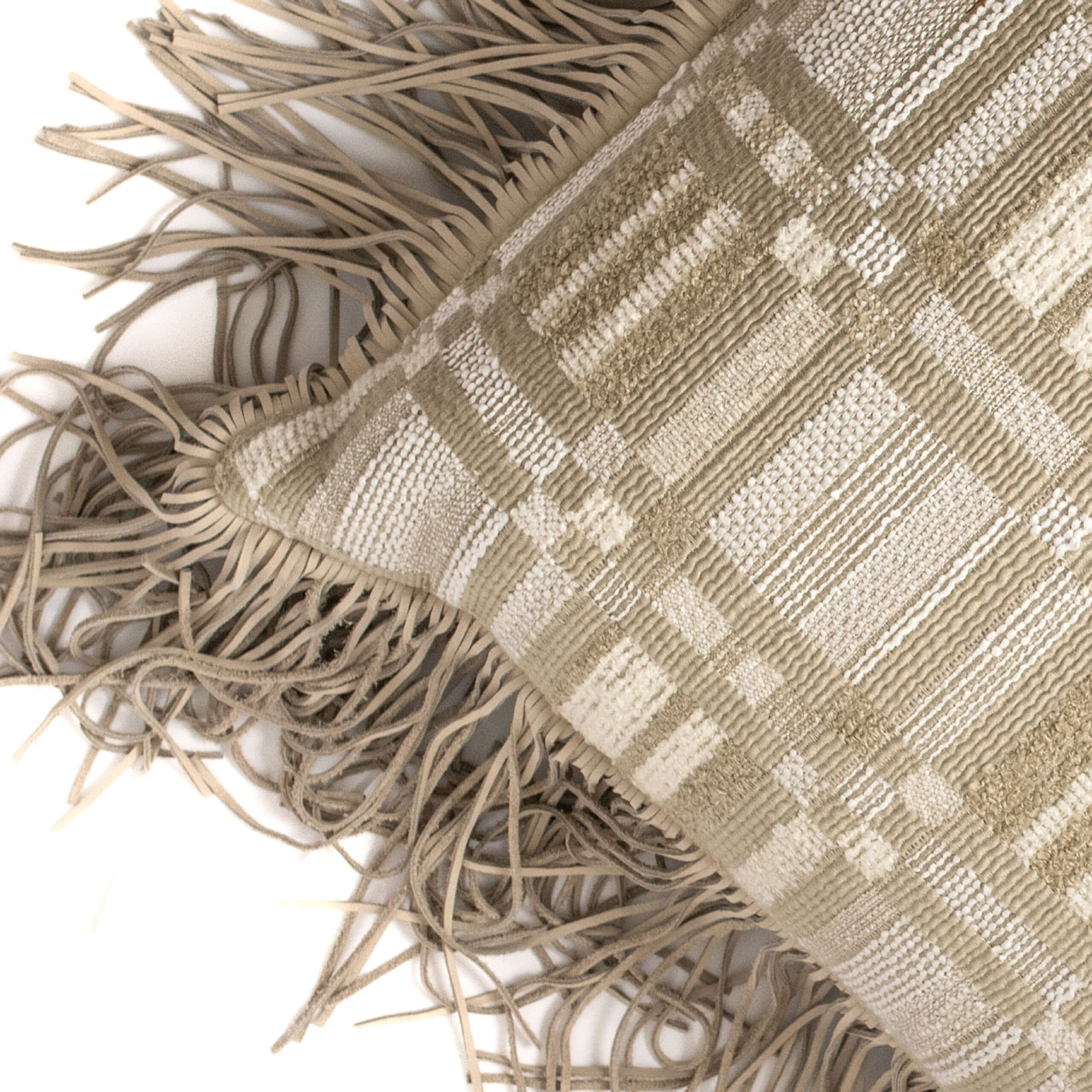 Laos
London square nature cushion
€948.00
London Square Nature Cushion with short 20 cm Lino Leather tassels.
Size: 50 x 50 cm
Laos
A blend of beige and off white, Evolution21's "London Square" fabric, presented in its nature iteration, is one of their most adaptable. With overlapping lines of varying textures, its motif is well suited in a space which exudes refinement. It complements other materials such as marble, white oak or maple, and its neutral tone allows it to shine regardless of the season. Its inner warmth radiates out with its soft finish, a perfect accentuating touch for any space.
Composition: 51% pc 9% pl 30% vi 6% co 5% wool.
Martindale: 25 000.
Care: Dryclean only.
All Evolution21 cushion covers are removable with a hidden zip and come with 100% goose feather inner filling.