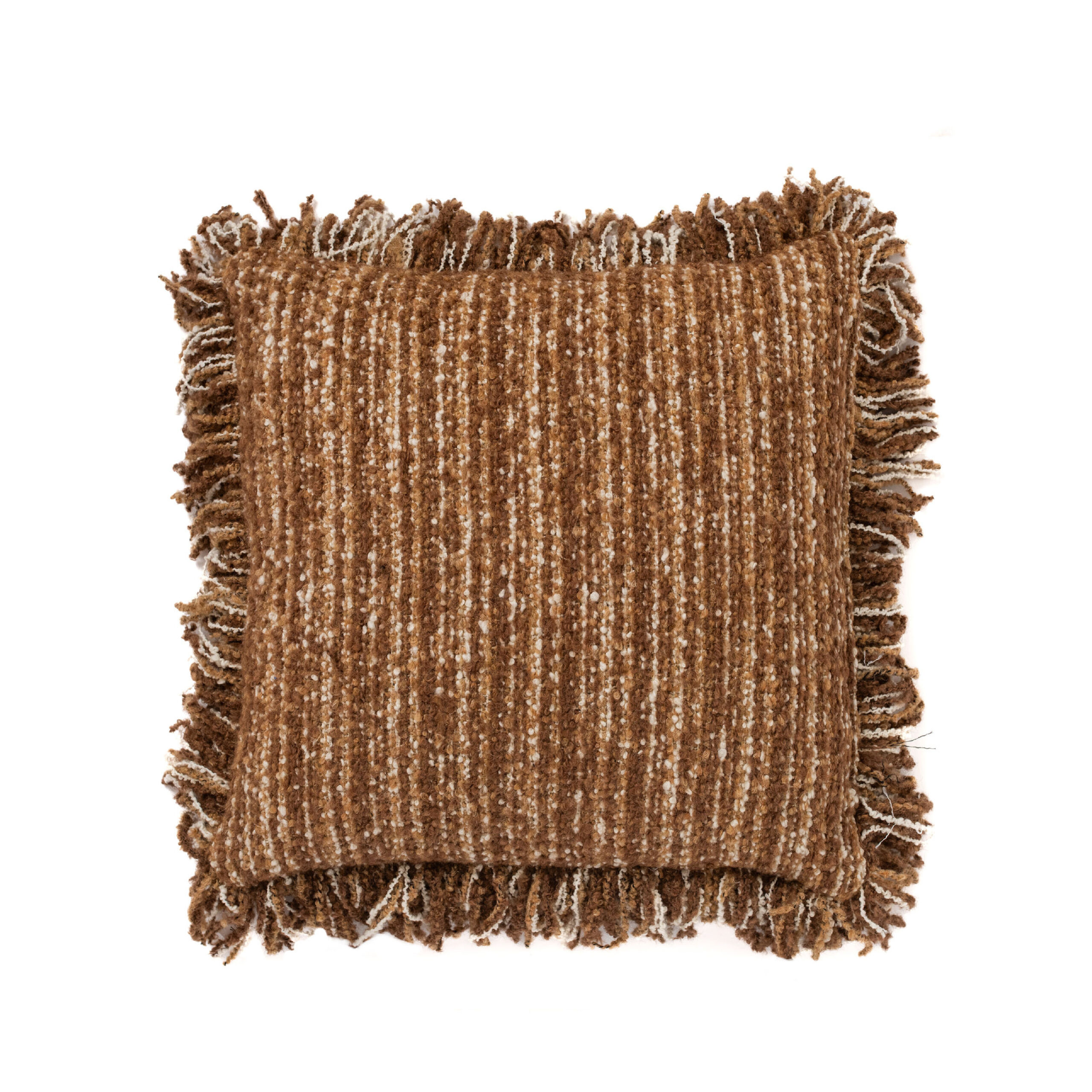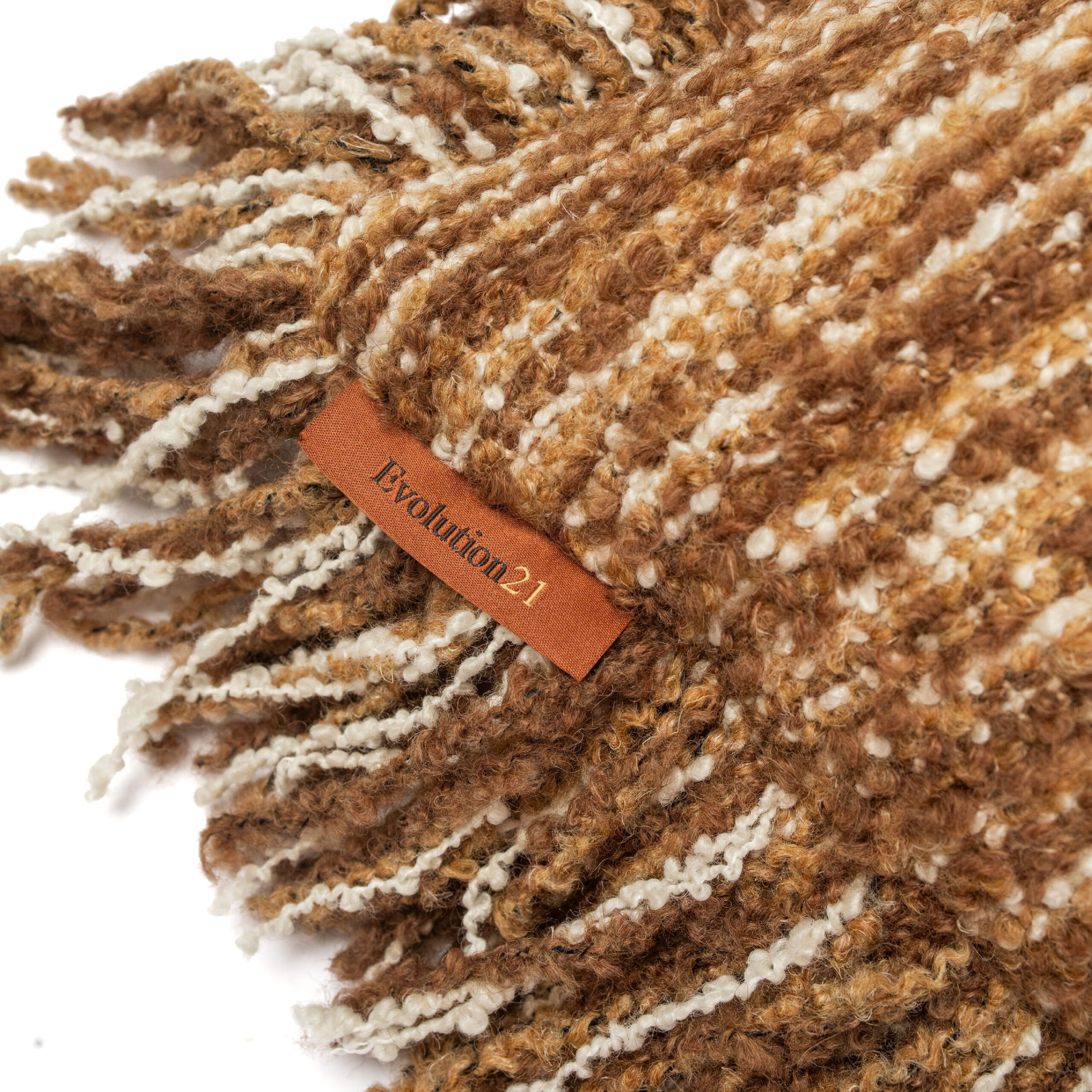 Laos
Ma jolie camel brown cushion
€498.00
Ma Jolie Camel Brown cushion with dreadlock fringes.
Size: 50 x 50 cm
Laos
A mesmerising intertwinement of beige and brown, Evolution21's cushion in Ma Jolie provides a touch of sophistication when placed upon a sofa or armchair. From a distance its intricacy remains hidden from sight, but at a closer glance the various shades become more prominent. Its texture serves to reinforce its soft tones, as its depth becomes noticeable to the touch. The dreadlocks provide an additional aesthetic detail, a touch of timeless rustic appeal.
Composition: 57% wv 33% pc 8% wm 2% pa.
Martindale: N/A.
Care: Dryclean only.
All Evolution21 cushion covers are removable with a hidden zip and come with 100% goose feather inner filling.